Mijn naam is Richelle van Loon en ik ben 24 jaar. Ik ben geboren in Frankrijk en woon momenteel in Amsterdam.
Na twee jaar een montage cursus en oriëntatiejaar bij Open Studio gevolgd te hebben, ben ik in 2016 begonnen aan de opleiding montage aan de Nederlandse Filmacademie. In 2020 ben ik afgestudeerd.
In 2018 heb ik Ivar Iding geassisteerd bij een nieuwe internationale jeugdserie van de NTR: DierenDetectives, die vanaf 2 december 2018 elke zondag om 18:15 werd uitgezonden op NPO Zapp.
In 2019 ben ik begonnen met stage lopen bij Peter Alderliesten. Hier hebben we veel gewerkt aan de nieuwe serie Vliegende Hollanders, die vanaf 18 oktober 2020 te zien is bij AVROTROS op NPO 1.
Op dit moment werk ik als freelancer. 
Ik wil mij graag bezig houden met zowel documentaire- als fictieproducties.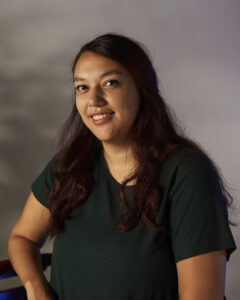 ——————————————————————————————————–
My name is Richelle van Loon and I am 24 years old. I was born in France and currently live in Amsterdam.
After two years of attending an editing course and orientation year at Open Studio, in 2016 I started studying editing at the Dutch Film Academy. In 2020 I graduated.
In 2018 I assisted Ivar Iding with a new international youth series of the NTR: Heroes With A Tail, which was broadcasted in the Netherlands, Belgium and Germany.
In 2019 I started an internship at Peter Alderliesten. Here we have worked a lot on the new series Turbulent Skies, which is to be broadcasted in the autumn of 2020 at AVROTROS on NPO 1.
In addition, I occasionally teach people how to edit with Adobe Premiere Pro or Avid Media Composer and sometimes make tutorials.
At the moment I am working as a freelance editor.
I would like to keep myself busy with both documentary and fiction productions.