Afgelopen tijd monteerde ik onder andere de films Demi, Voor Aap, Club Lockdown, Maysa en Waarom bleef je niet voor mij? Met de film Waarom bleef je niet voor mij? wonnen we de VPRO documentaire prijs voor meest veelbelovende documentaire crew en een Gouden Student Academy Award in Hollywood.  Demi won de prijs voor beste Noordelijke film tijdens het Internationaal Filmfestival Assen. Voor Aap won de short film award op Da Bounce Urban Film Festival in Amsterdam en de Best Fest Award op het New York Shorts International Film Festival.
Ook ben ik sinds 2020 aangesloten lid van de Nederlandse Vereniging van Cinema-Editors (NCE).

Ik wil mij graag bezig houden met zowel documentaire- als fictieproducties.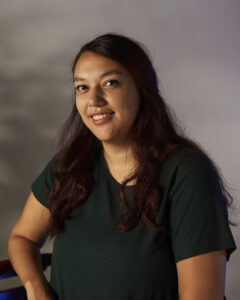 ——————————————————————————————————–
My name is Richelle van Loon. I was born in France and currently live in Amsterdam.
In my graduation year I edited the films Demi and Why didn't you stay for me? With the film Why didn't you stay for me? we won the Golden Student Academy Award in the category Internation Documentary. With Demi we won best Northern film at the International Film Festival Assen.
I would like to keep working on both documentary and fiction productions.