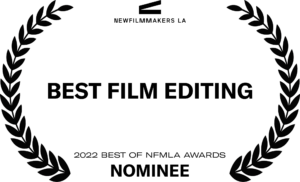 My name is Richelle van Loon. I am currently based in Amsterdam. I have experience with editing (stop motion) animation, documentary and fiction films. I also work on projects such as: music videos, commercials, (web) series and television shows.
In 2022 I was nominated for best film editing at the Best of New Filmmakers Los Angeles 2022 Awards.
Since 2020 I am an associated member of the Dutch Association of Cinema Editors (NCE).